Click on the link below to go to Jenny's blog.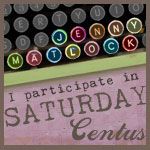 The prompt this week is:
Saying goodbye was harder than she thought
...
Number of words: 100 PLUS the seven words of the prompt for a maximum of 107 words.
Style of writing: Any
Pictures: As many extra pictures as you like
The old woman was bedridden and had to rely on nurses and aides to care for her.
Several times she had been sick enough to die, but she pulled through. It was because of her stubbornness, she said. Her family agreed.
Because of pain and sickness, she often complained and was crotchety.
I knew I loved her. I told her so, and I always felt it. Yet, in the back of my mind, sometimes I felt like a burden would be lifted when she passed away. After eight months of her being gone now, I realize that saying goodbye was harder than I thought.
(I cheated a tiny bit by adding "I" instead of "she" in the prompt. I hope it doesn't bother anyone too much.)